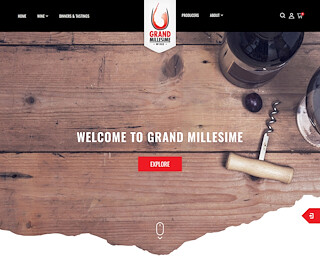 If you have a special date, make sure to buy fine wine. You can instantly set a romantic mood and bring life to your dish with the correct wine. Grand Millesime sources rare and fine wines from countries like France, Italy, and Germany. You can order a bottle of fine wine from our website.  
Wine collecting can be pricey but is certainly enjoyable. You can build a wine cellar inside your own property but it will need to be meticulously planned and executed. If not, your wine collection will simply go to waste. When you
buy fine wine
it is important that you store it well.
The location of your wine cellar is highly important. You also need to install devices to control temperature as well as humidity. You have to take into account your present and future collection to determine the size of your cellar. Framing and insulation of the cellar as well as installation of a wine cooling unit needs to be done really well. The doorway of the wine cellar also needs to be sealed. 
It makes sense to hire a professional to design and build your cellar. This doesn't simply mean a carpenter. You need help from a wine expert to be able to create a good cellar that will serve you for many years, especially of you intend to be an avid collector.
Grandmillesime.com.au can help you build a good wine collection. We have stocks from private cellars and can even find specific wine bottles for you. For avid wine enthusiasts or businesses, we can also offer you a personal cellar manager. They can discuss your goals and help you buy fine wine and maintain your cellar. They can even offer suggestions on wine pairing.
View our available wine bottles here at grandmillesime.com.au. You can buy just one bottle, a case, or even wholesale. Fill up the online form here at our website for any questions or just read our FAQ.
Related Posts